Clear panel Hurricane shutters allow you to see outside while you're still protected .
Our Clear Panels are:



Light weight & easy to use




Able to be used alone, or mixed with metal panels




Great for second story use




Easy to install




Sold for direct mount, "h" header, and studded angle installation



Click here to view the panel sizes and to learn more


Installation Drawings for the following appear below:
Florida except Dade and Broward - FL-6417-R5-11
ONLY Dade and Broward - HVHZ - FL-6416-R4-11
Texas - TDI-SHU-116
Miami Dade - 14082603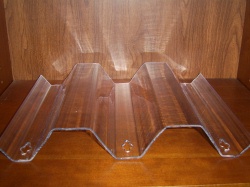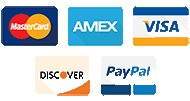 Our Pricing is

- no hidden calculations.
$7.99 per lineal foot.
Our stock sizes and prices:
33"
$ 21.97
45"
$ 29.96
57"
$ 37.95
70"
$ 46.61
88"
$ 58.59